Canadian Songwriter, Producer, and Filmmaker, Ian Foster, chats about songwriting, performing and film making – joining us live during his North American tour.
Ian is an extraordinary storyteller with many talents – touring songwriter, music producer, film director, writer, and composer. All of these different facets come together like never before on his new album – Sleeper Years.
Buy Your Tickets Now – Ian is making a special stop in Northumberland County, Ontario, during his North American tour – performing at The Loft Cinema at 201 Division Cobourg on Friday, May 26th. Tickets at Concert Hall at Victoria Hall – Phone: 905 372 2210
Ian will be screening his latest film – Keystone – at his Cobourg stop.  Watch the trailer here: www.keystonefilm.ca
Songs in this interview are the work of Ian Foster.
Find out more about Ian and his work at www.ianfoster.ca
Follow and Like The Essence SoundCloud and Facebook page to stay up to date with the latest release of interviews with fascinating people from around the globe.
Information on additional radio shows and other fun stuff at www.janspragge.com
I want to hear from you! Please comment below to chat and let me know what you liked about this interview!
Thanks for listening! Jan Spragge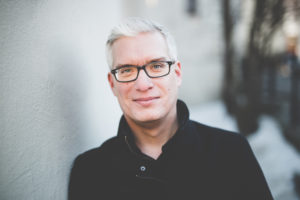 Photo Credit: Chris LeDrew