"Jan has a light, gentle, caring approach and I have found her 100 per cent professional and highly experienced. She has really challenged me and allowed me to take a good look at what I want and how I will achieve it. Because of our work together I was able to take what has been a successful business to a new level by increasing my sales,  creating a need to add employees and freeing up personal time that I have been able to spend with my family and also with an organization that is very important to me."

Natalie Monk – Business Owner, Spain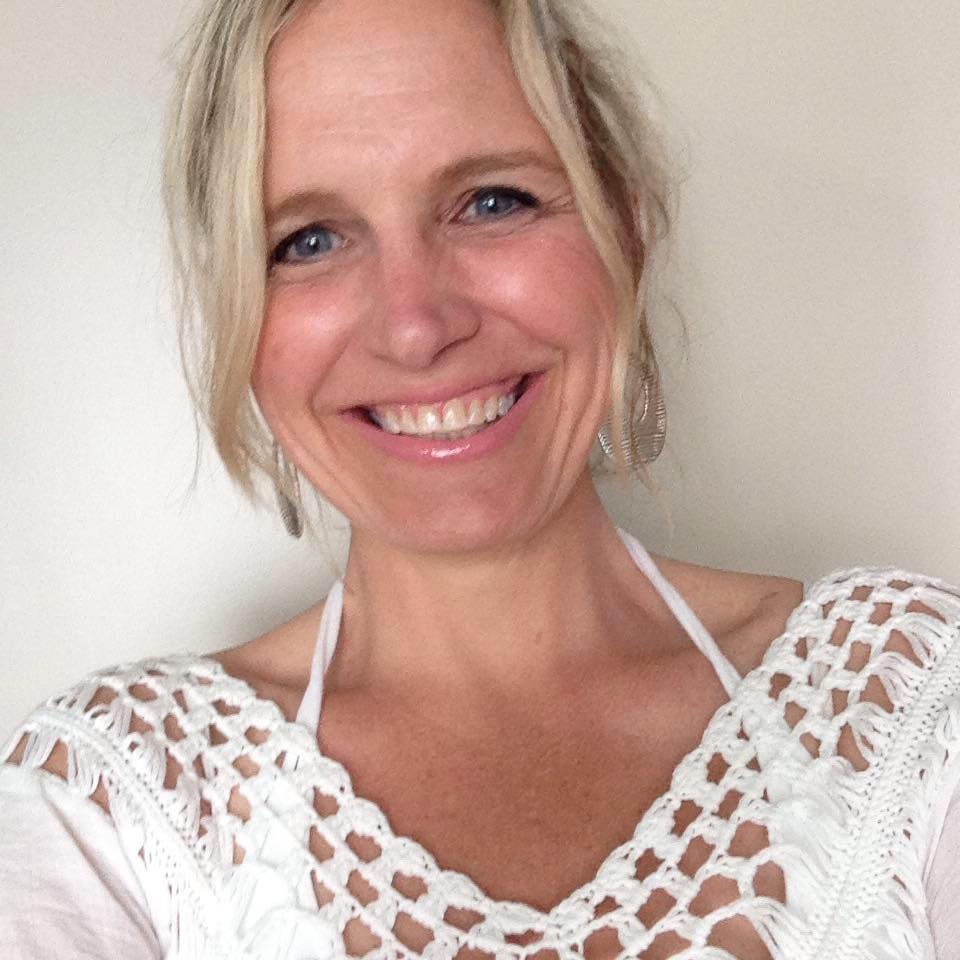 My fascination with people and the mysteries of life is woven through all aspects of my life.  This drive to understand, learn and bring together, wisdom, knowledge and people is how I move through the world.  Developing new patterns and ways of being for self is a craving that has guided me as I've transitioned through the different phases of my life with curiosity from the time I was a young child.
A Bit About My Life
Entrepreneurial pursuits have been a core and a constant running theme in my life. Watching and helping my father in my youth as our family pursued and succeeded in multiple businesses – through conception, growth and sale – prepared me well for a life as an entrepreneur. After university, I headed to the United States from Canada where my husband, Jim, and I built multiple successful mid-sized entrepreneurial businesses. One of our businesses was a pioneer in the building materials field and helped to change and define the industry itself on an international scale.  (After my husband's untimely death, I divested the company whose products are still integral in a thriving building materials business.) I learned much from, Jim, from his unique approach to business and life.  He attributed a great deal of his success to his training and service as a United States Marine Corp Captain – Force Recon – after graduating from Harvard.  Jim had an outstanding ability to self-motivate, empower others and lead teams.  Traits that  held him in good stead throughout his life.
I pursued the sport of target archery as a way to channel my enthusiasm for sport, (as I was unable to continue as downhill ski instructor in the warmth of Florida). Excelling in the sport of archery, I hold state records in field and indoor target archery, trained extensively with Olympic Coaches – mental and physical, as well as training at the Olympic Training Centre in San Diego, California in pursuit of Olympic Glory. This experience gave me access and insight to the world of top athletes pursuing their Olympic dreams as well as a first hand ability to utilize the latest research on physical and mental training.
Due to my late husband's health concerns, it was necessary for me to cut my Olympic dreams short and take on the role of primary caregiver for him in the years leading up to his death. This experience of caregiving was transformational for me, deepening my understanding of all aspects of life in a profound way. Through experiences such as successfully researching and navigating the health care system, as well as being a full time caregiver, I deepened my ability to grow into the person I needed to be. Together, my late husband and I were able to create the best health care team available and were successful at beating the odds in creating a longer and much better quality of life than he would have had otherwise.
"Just as Jan was gaining the skills necessary to challenge the top archers her husband Jim was diagnosed with cancer.  The diagnosis was not good.  Jan immediately put her goals on hold to help Jim fight the battle for his life.  I saw the same tireless effort she was putting into archery go into finding a way to help Jim survive.  With her dedication and effort along with Jim's tenacity, he lived much longer than any doctor had given him a chance to live.   The toll that this took on Jan along with the need to concentrate solely on the company they had built together would prevent her from returning to the competition she loved so much.  Now that time has passed Jan has embarked on a new track to give back to everyone through the lessons she learned on the competitive field and the personal one as well."
Frank Thomas – Men's 2004 Olympic Archery coach, Coach of the 15 time National Champion Texas A&M Archery Team, Frank has coached over 20 National Champions and over 150 All Americans
Thrown into another new phase of my life following my husband's death, I helped friends and colleagues deal with loss and transition, coached widows through their own life crisis situation, and pursued my studies in human behaviour.
Upon my arrival back in Canada, I threw my hat in the ring as a candidate for the political party I had worked for earlier in my life (wearing many hats over the years including Assistant Campaign Manager).  Although I chose not to pursue candidacy in subsequent elections, politics and supporting the candidates I believe in has been a life-long interest – both in Canada and the United States.
Before long, this life change and my passion for growth led me back to the beginning of my journey of holding a passion for working with individuals in helping them create the life of their dreams by truly living from within. I was led to work with individuals and groups – helping them to realize their full potential through the role of an ICF Certified Executive Coach.
A short period of time later, I found myself back in the full-time caregiver role – this time for my mother.  As an only child the responsibility fell to me – and, I once again dove into the world of research and caring- this time walking the road of helping Mom with her worsening dementia.
During this time I tried to find some balance by becoming involved in community in ways that worked with my role as caregiver:
Radio Host / Producer: I quite by accident fell into the world of radio. It has been a perfect fit for my fascination for people and helping them get the word out about important work and ideas.  Interviewing thought leaders from around the globe has become a passion.
ICF Certified Coach:  My love of people led me to become a coach.  It was a way I could work with people from my home – over the phone – and, continue to care for Mom first and foremost.  It was the perfect thing for this time in my life.
Boards and Committees: I became involved in the community in ways I could manage to balance with caring for Mom – Becoming involved with my local hospital foundation board fundraising Gala, learning disability association , Emcee work, and others.
For me, it was right to care for Mom at home in her last years – making accommodations, shifting and trying to figure out how to make things work.  But, like all transformational experiences I grew and changed in the process – both in relationship with self and with Mom.  It was very difficult in different ways than my walk with my late-husband, but no better or worse. Through my caregiving roles I have learned the profound value and importance of community while working with professional caregivers, friends and organizations such as hospice. I am proud of the way I cared for Mom those years leading up to her death, and am grateful for the experience of caring for her, and for the people I met on the journey.  For me it is always a walk of privilege and honor to accompany a loved one on the walk toward their death.
More recently, with Mom gone, my time has freed up in a new and different way.  I now seek presence and the wisdom and freedom gained through it.  I can then use this wisdom and the new rules for self it offers as I move and connect in the external world.  I have transformed my coaching business with this freedom, and now focus on the part of coaching that really resonates with me – being in 'conversation' with others as a guide and mentor as they learn to live a life informed by their own growth and wisdom. (See more about this by clicking my 'Conversation' Tab) The phrase 'coaching conversation' feels better in this role, as the often perceived hard and fast dogmatic design and pursuit of external goals falls away and is replaced with a much more effective transformational route….
ensuring internal and external goals are in line with your personal values, needs and natural flow so that deep and rich meaning is achieved

activation of self toward those goals is taken with flexibility as the need to adjust is just a part of life and adds ease – learning to move forward with trust more than plannning

bringing presence (awareness of body, mind, and feeling) into the mix ensures your path is one that is true to you as you achieve your goals

….. (find more about this on the 'Conversation' Tab of this website)
Having learned so much from my natural inclination to reflect and from my mentors and guides, I now have the space and wisdom to lean into developing an ever growing relationship with myself, and I am able to inform my life's choices with this wisdom.  This is bringing about change in all areas of my external life such as production of my radio shows (especially where I can now delve into subjects of importance to me), my business where I can now use my coaching and other skills by facilitating 'conversations', my choices concerning travel, how I want to spend my time, and who I want to spend my time with (craving spending time with people who hold similar values and ways of being), what activities, organizations, committees and boards I want to be a part of, and my exploration of enjoying life in new ways.  I am continually carving out the time and space to pursue those things that bring me to a place of sacred presence – that space in-between where the magic happens. As always….I am in a state of re-invention. 
My Personal Side
Over the years, I have been involved in a myriad of activities outside of entrepreneurial business. I can often be found out for long walks on the shore, reading (loving my new e-reader…but, still crave the smell of a good book), and writing in a big comfy chair piled high with blankets and pillows, taking a course in a current interest, attending lectures, or preparing and hosting my radio show …and up into the wee hours editing. I am a certified ski instructor, hold a certificate in Canine Massage, and I've travelled the world extensively. I have deepened my knowledge in the realm of the mind, body and emotional connection and the importance of living from within, especially in the worlds of sport, grief counselling and health care. I also have my ACC designation with the International Coaching Federation. With my wide range of interests, I've been involved with countless organizations and businesses spanning various interests:
The Arts – Board Member during revitalization of  Historic Theater, Public Relations at a Museum of Art,  Member of Galleries & Arts Centers, etc.. My passion for music means I still have some cassette tapes in the basement that I can't imagine getting rid of.  Music is an important part of my life.  A part of how I journey.  I've played various instruments in my life as the mood hit me, but have never pursued any of them very far (and drums has been my favourite). It is nice to be able to watch live music and know how it feels to hold a guitar and play the drums, but I think the best part was hanging out with those who taught me how to feel the music at a soul level.  My other artistic pursuits include a host of visual arts such as pottery, painting with acrylics, and photography – studying at the Palm Beach Photographic Centre.
Sports – Olympic Archer holding Florida state records in field and target archery, Canadian Ski Instructors Association Committee Members as well as holding Level 1 Teaching Certification, Canadian Pony Club, leader in many sporting groups – rowing, volleyball, sailing, swimming, kayaking, running, cycling, tennis, basketball, etc..
Human Potential – Working in groups and one-on-one with Young Offenders, International Women's Groups, modeling agencies – as model and Manager of Agency, Political Campaigns – as Candidate, Assistant Campaign Manger, etc.,  Church Communications Committees – PR, Toastmasters International was member and Creator of Youth Program for Disadvantaged Youth, Board Member for Learning Disability Board of Advisor, working with Hospice groups, Fundraising Chair for local hospital Foundation Board Gala, leader in YMCA 'Empowering Young Women' group, and many more.  Typically, my involvement has been centered around the Public Relations and Communications aspects of these ventures, with some work in Fundraising too, although I now increasingly crave the connection with 'end-users' – and the authenticity of connection and presence it can offer. In a quest to understand how humans evolve and change in a lifetime, I have pursued various avenues with curiosity, becoming a certified hypnotherapist, Reiki practitioner, student of psychology, canine massage therapist, alternative healing practices, and sociology.
Radio Show Host/Producer– As a Show Host/Producer I have the privilege of connecting with local newsmakers and cutting-edge thinkers from around the globe about the stories that matter to my listeners.  You can find out more about the show at the Radio Show Tab above, my YouTube Page, and my Facebook Page.  You can catch my shows (live and pre-recorded at Northumberland 89.7fm too.)
I enjoy traveling and have had the privilege of visiting over 20 countries.
There are so many interesting things to learn and explore in our world, and they all lead back to deepening my understanding of human behaviour.

"We at Bodytone Promotions recommend Ms. Spragge wholeheartedly.  Any organization that is looking to availing themselves of Ms. Spragge's varied skills and services will not be disappointed with the positive results that would accrue from her valuable efforts."

Winston Roberts (Multiple Mr. Canada Bodybuilding Champion & IFBB Pioneer) and Grzegorz Kieszkowski